Jose
here with a bit of history and the movies. The title of this post appears in Winston Churchill's WWII memoir
The Gathering Sto
rm
, but might as well describe Sarah Miles; Julianne Moore's character in
The End of the Affair
.
The 1999 film, based on Graham Greene's semi-autobiographical novel takes place in WWII London where Sarah, who is married, has an affair with writer Maurice Bendrix (Ralph Fiennes) until the Blitz provokes the film's title.
You see, it was 69 years ago today that the German Air Force began bombing England for almost a whole year. Once it began, London was bombed continuously for 57 days. One one of those days Sarah faces her greatest fear.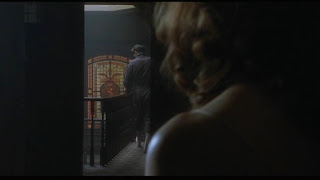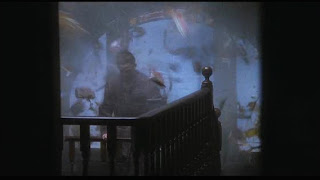 During one of their illicit rendezvous, she sees Maurice leave the room as the bomb alarms fill the city. A sudden blast (and a chance for cinematographer Roger Pratt to shine) makes Maurice disappear into a cloud of smoke and broken glass.
This leads Sarah to unexpected behavior that consequently gives Moore a chance to own the film in the subtle way only she knows how. Her portrayal of quiet dignity, unbridled passion and otherworldly faith earned her an Academy Award nomination for Best Actress.
As a piece of Blitz trivia, the movie featured in
The End of the Affair
is
21 Days
, starring Vivien Leigh and Laurence Olivier (who were also engaged in an extramarital affair). The film is about a man who kills his lover's husband and then has only three weeks to be with her before surrendering to the authorities. When Fiennes' character watches the movie he must've wanted to be the leading man. That the film condenses the themes of guilt, forbidden passion and limited time frames to love, speaks to Jordan's cinematic knowledge and his spoiler-ish slyness.