Jose
here with some Oscar news.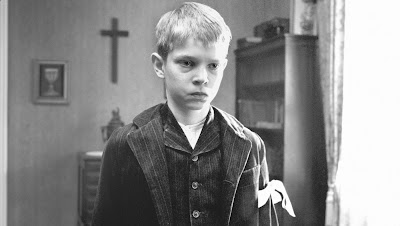 If the Academy often gets trashed for its choices, their Foreign Language Committee takes this to the ultimate level. Year after year they specialize in ignoring avant garde, gritty, groundbreaking cinema in favor of WWII dramas, epic soap operas and unimaginative biopics.

This year however, they didn't mess it up so much, their shortlist released earlier today stands as follows:

Argentina,

El Secreto de Sus Ojos

, Juan Jose Campanella (discussed previously here)

Australia,

Samson & Delilah

, Warwick Thornton

Bulgaria,

The World Is Big and Salvation Lurks around the Corner

, Stephan Komandarev

France,

Un Prophète

, Jacques Audiard

Germany,

The White Ribbon

, Michael Haneke, director
Israel,

Ajami

, Scandar Copti and Yaron Shani

Kazakhstan,

Kelin

, Ermek Tursunov

The Netherlands,

Winter in Wartime

, Martin Koolhoven

Perú,

The Milk of Sorrow

, Claudia Llosa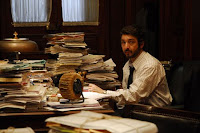 Out of this list, five movies will move on and be nominated for the Best Foreign Language Film Oscar (if you aren't familiar with the nomination process you can read more about it
here
).
It's a relief of sorts to see how
The White Ribbon
and
A Prophet
, which have been considered the frontrunners since their debut in Cannes last May, weren't snubbed.
AMPAS has shown special reluctance to agree with the French film festival and has ignored prominent films like
Gomorrah
last year and
4 M
onths, 3 Weeks and 2 Days
in 2007 to nominate more Oscar friendly pics.
This year alone we saw how
Departures
-the "safest" choice- won over
The Class, Revanche
and
Waltz With Bashir
.
Their shortlist however proves that they are perhaps vying for a change considering that only one of the movies (
Winter in Wartime
) deals specifically with WWII and they snubbed baity choices like
Max Manus
from Norway.
Michael Haneke's
The White Ribbon
which won the Golden Globe on Sunday and swept the European Film Awards in December, might prove to be a crossover hit with some people hinting at Haneke's possibility of being nominated in the Screenplay and Director categories at the Oscars.
Australia's submission also proves to be an interesting choice considering how this committee often disregards movies that contain any traces of the English language and the haunting love story between outback aborigines pushes their limits in this sense.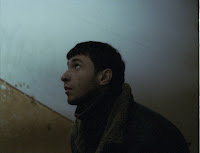 Of course no year can come without a conspicuous snub and once again the Foreign Language Committee shows that they aren't impressed by Romania's New Wave, snubbing the wonderful
Police, Adjective
altogether. This decade Romania has specialized in raw, documentary like cinema unafraid to look at the ugliest parts of their society through a darkly humorous lens.
AMPAS has yet to recognize any of their films.
Have you seen any of the possible nominees? Which do you think will make it to the top five?