Jose
here bringing you some more award news.
The Costume Designers Guild announced their nominees for 2009.
In what's becoming a ridiculous set of snubs, Jane Campion's
Bright Star
was once again ignored for much less remarkable achievements (odd considering how much the costumes are actual part of the movie's plot). After the egregious snub by the Cinematographers Guild it's been clear how much people have decided to just pretend the movie doesn't exist.
You didn't have to like the film to see how great the cinematography and costumes were, right?
Now on to the nominees,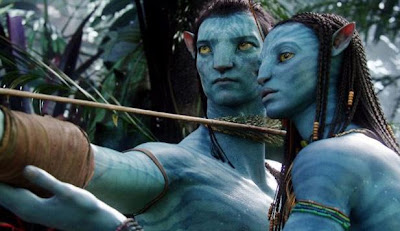 Fantasy
Avatar

(Mayes C. Rubeo, Deborah Lynn Scott)

The Imaginarium of Doctor Parnassus

(Monique Prudhomme)

Star Trek

(Michael Kaplan)
The fact the CGI loincloths from
Avatar
were nominated in this category is a reminder of how much people are dying to reward this film.
Contemporary
(500) Days of Summer

(Hope Hanafin)

Bruno

(Jason Alper)

Crazy Heart

(Doug Hall)

Precious: Based on the Novel 'Push' by Sapphire

(Marina Draghici)

Up in the Air

(Danny Glicker)
Bruno
being here proves my previous point about
Bright Star
. Both movies have fashion as essential plot elements, of course one's crass, the other's class, but still that doesn't diminish or improve their technical achievements.
I find it strange that they snubbed
The Lovely Bones
here though or did they think it was more fantasy?
Period
Coco Before Chanel

(Catherine Leterrier)

Julie & Julia

(Ann Roth)

Nine

(Colleen Atwood)

Sherlock Holmes

(Jenny Beavan)

The Young Victoria

(Sandy Powell)
I'm guessing this could be what Oscar's lineup will look like. With AMPAS favorites Atwood, Roth and Powell leading the way we might have ourselves another Oscar win in this category where the most blah movie takes the prize on account of how many ruffles and bows the gowns have.
I find it interesting that
Coco Before Chanel
made it here, especially because the most notorious costumes from the movie were actually Karl Lagerfeld's work.
I guess that guild members assumed that to snub a movie about a designer would be insane.
Which, don't make me say it, but only reminds me of the John Keats movie...
What was your favorite costume on a movie last year? do you think these nominees represent 2009 well?