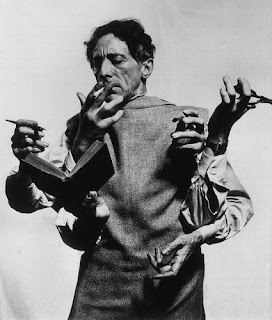 Jose
here.
When a work appears to be ahead of its time, it is only the time that is behind the work.


-Jean Cocteau



Before the day is over I thought it would be a good moment as any to celebrate the unique Jean Cocteau. He was born on a day like this in 1889. Incredible to think he seems more visionary than most modern artists huh?
Besides his marvelous poetry, theater and criticism, he was a groundbreaking film director.
Have any of you seen his
Orpheic Trilogy
?
If not, I definitely insist you do.
What's your favorite thing Cocteau made?